TeamViewer
Download TeamViewer Free
License: Free - Operating Systems: Windows XP, Vista, 7, 8, 10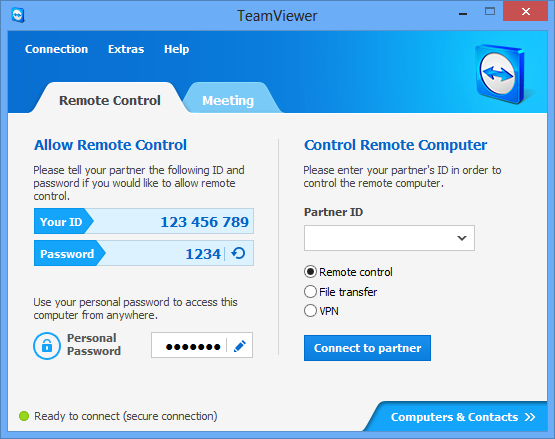 TeamViewer Review
TeamViewer is a free way to remotely control computers and share desktops.
Popular TeamViewer features include remote desktop access, online collaboration, file transfer, and teleconferencing. Using strong encryption such as 256-bit AES keys allows TeamViewer to keep session secure. After TeamViewer is installed, it is easy to start a connection by sharing the generated ID and password.
TeamViewer also allows online meetings with up to 25 participants to enable remote training and conferencing between different offices.
TeamViewer is a useful tool both for remote access to clients and for working remotely with colleagues.