Google Drive
Download Google Drive Free
License: Free - Operating Systems: Windows XP, Vista, 7, 8, 10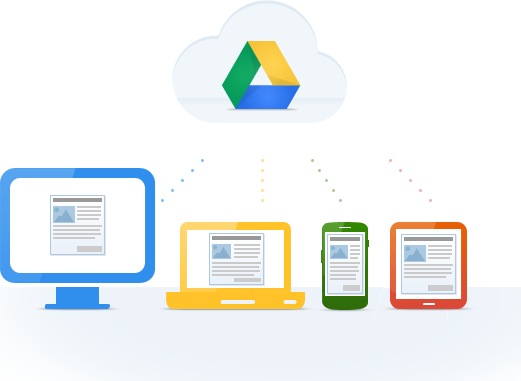 Google Drive Review
Google Drive is a free service that lets you put your files online so you can access them from your computer, mobile, or tablet device.
Popular Google Drive features include file syncing, sharing attachments, and collaborating with co-workers. files automatically sync once you go online, files can be sent via Drive, and Google Docs and Sheets are integrated with Drive. Files can be previewed without even opening them.
Google Drive comes with 15 GB of free storage that is shared between Drive, Photos, and Gmail with more storage available as an upgrade.
Google Drive for your PC creates a special folder on your desktop that lets you automatically upload and sync files to Google Drive by simply moving files into the folder. Files can be renamed, deleted, or edited. Any changes are mirrored online.